You're invited to the Party for the Planet Earth Day Celebration!
Saturday, April 23 from 10:00 AM – 2:00 PM

The Honolulu Zoo Society is throwing a Party for the Planet!
Join over two dozen conservation partners as we celebrate this beautiful place we call home and showcase all the amazing things we do to protect and preserve wildlife and wild places in our community!
This event will feature games, prizes, and live music, along with a Keiki Conservation Scavenger Hunt, and voting for the winners of our Youth Recycled Art Contest!
Goodwill Hawaii will be on site as our E-waste collection partner to recycle old televisions, computers and other electronics!
Party for the Planet festivities are included with the price of admission to the Honolulu Zoo.
If interested in partnering with the Honolulu Zoo Society for this event please contact, education@honzoosoc.org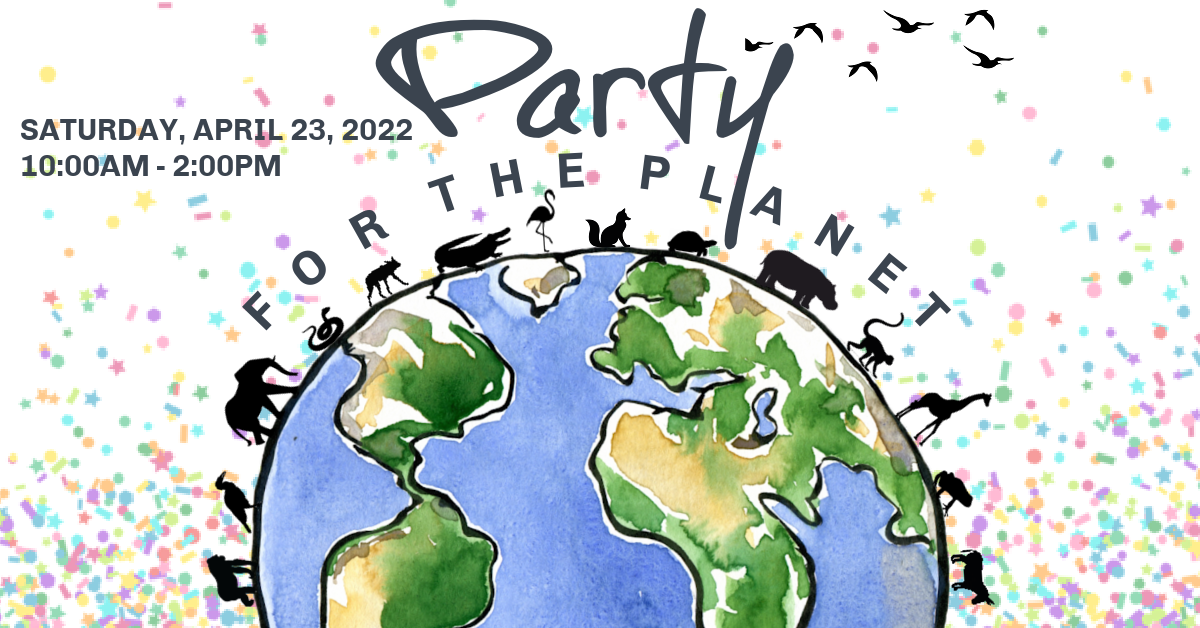 Youth Recycled Art Contest
Promote recycling and the reuse of materials by entering the Party for the Planet Youth Recycled Art Contest. This is an opportunity for our future generations to highlight recycling, responsible use of resources, and sustainable living through creativity and innovation. Submissions must be comprised of recycled materials and can include elements such as painting, collage, sculpture, and drawing. Entries should not exceed 24 inches in size.
Entries will be placed into three age categories and a masterpiece winner per age group will take home the following prize:
5- 7 Years – Annual Chimpanzee Membership
8-12 Years – Annual Chimpanzee Membership
13-17 Years – Private Guided Tour of the Honolulu Zoo
DEADLINE: Artwork and entry form must be submitted to the Honolulu Zoo Society Membership Booth by Thursday, April 21, 2022. Please be sure to fill the form out completely.
For more information, please contact Charles Lee at clee@honzoosoc.org.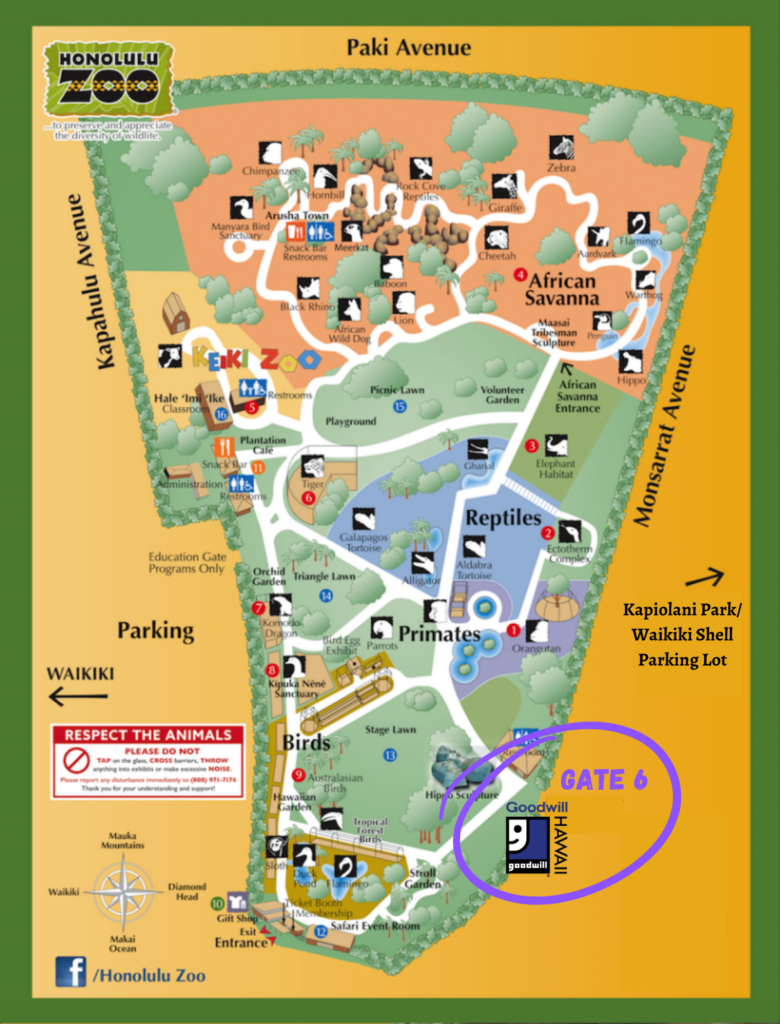 Goodwill Donation Drop Off
Dispose and donate sustainably! Goodwill Hawaii will be accepting e-waste and donations from 10am – 2pm on April 23, 2022 at gate 6 on Monsarrat Avenue (across the street from the Kapiolani Park/Waikiki Shell parking lot).
Please visit the links below to see what can and cannot be accepted.