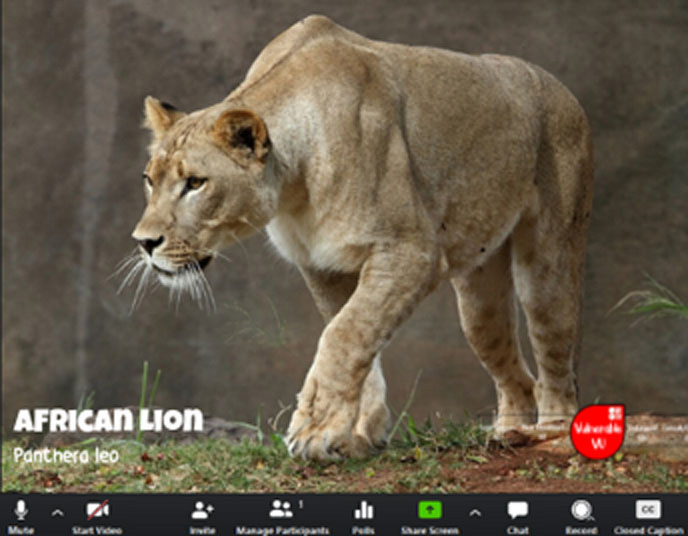 Zoomfari!
If you are a school, hospital, senior facility, library, or community center – our education team would love to schedule a virtual visit with you!
Our virtual ZOOmfari Guided Tour is a fun, engaging zoo tour led by one of our passionate Zoo Educators through a variety of popular areas in the Zoo! You will learn about wildlife ecology, our animals here at the Zoo and learn ways to take action to protect them.
Below is what a ZOOmfari Guided Tour looks like!
Platform: ZOOM
Host: HZS Education, Co-host: Teacher
45 min – 1 hour
$60 per program
25 maximum participants per session
Free for HDOE Title I (Donations welcome!)

(limitations: 2 free presentations per instructional school year; August – May)
Interested? Please fill out the information below