join our ohana
Volunteer Your Time
Volunteering at the Honolulu Zoo is a great way to learn about animals, gain valuable experience, support a beloved community institution, support conservation initiatives, meet new people and work outdoors in a lush tropical environment! Join the Honolulu Zoo's volunteer program in a variety of fields from conservation and education to zookeeper support and contribute to the Zoo's mission of inspiring the stewardship of our living world.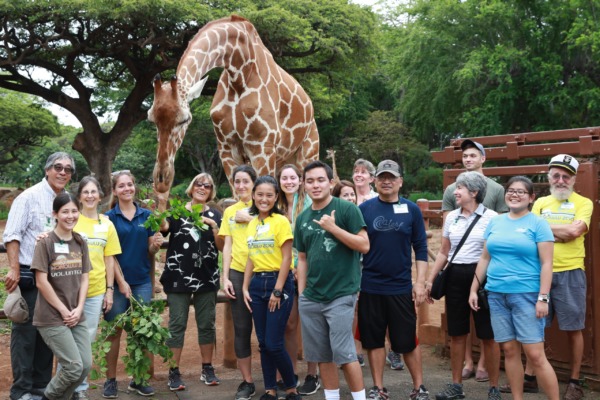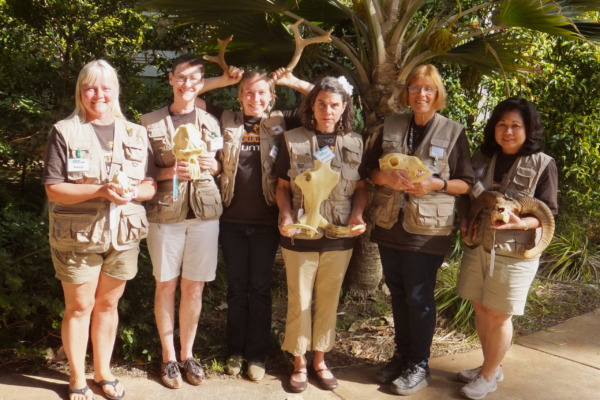 "…to inspire the stewardship of our living world by providing meaningful experiences…"
Basic Requirements
Those applying to volunteer should meet these requirements.
Be 18 years of age or older (Exceptions: Jr. Leader Program, Event Volunteers and Community Groups)
Complete the required online Volunteer Application
Pass a criminal background check
Successfully complete general orientation and volunteer training specific to the program placed
Meet for an interview with Volunteer Program staff and/or other Zoo staff
Meet for an in-person interview with Volunteer Program staff and or other Zoo staff
Meet the minimum time commitment of 3-6 months, depending on the program, minimum 1 shift per week
Volunteer Benefits
Professional training for each program
Gift shop and snack bar discounts
Volunteer appreciation event(s)
Furthering educational opportunities
Discounts on Honolulu Zoo Society memberships
Helping the Honolulu Zoo fulfil their mission, making a difference in the lives of staff, visitors and animals at the zoo and abroad.
Volunteer Opportunities
For those under 18 please note our Jr. Leader program on the Volunteer Programs page