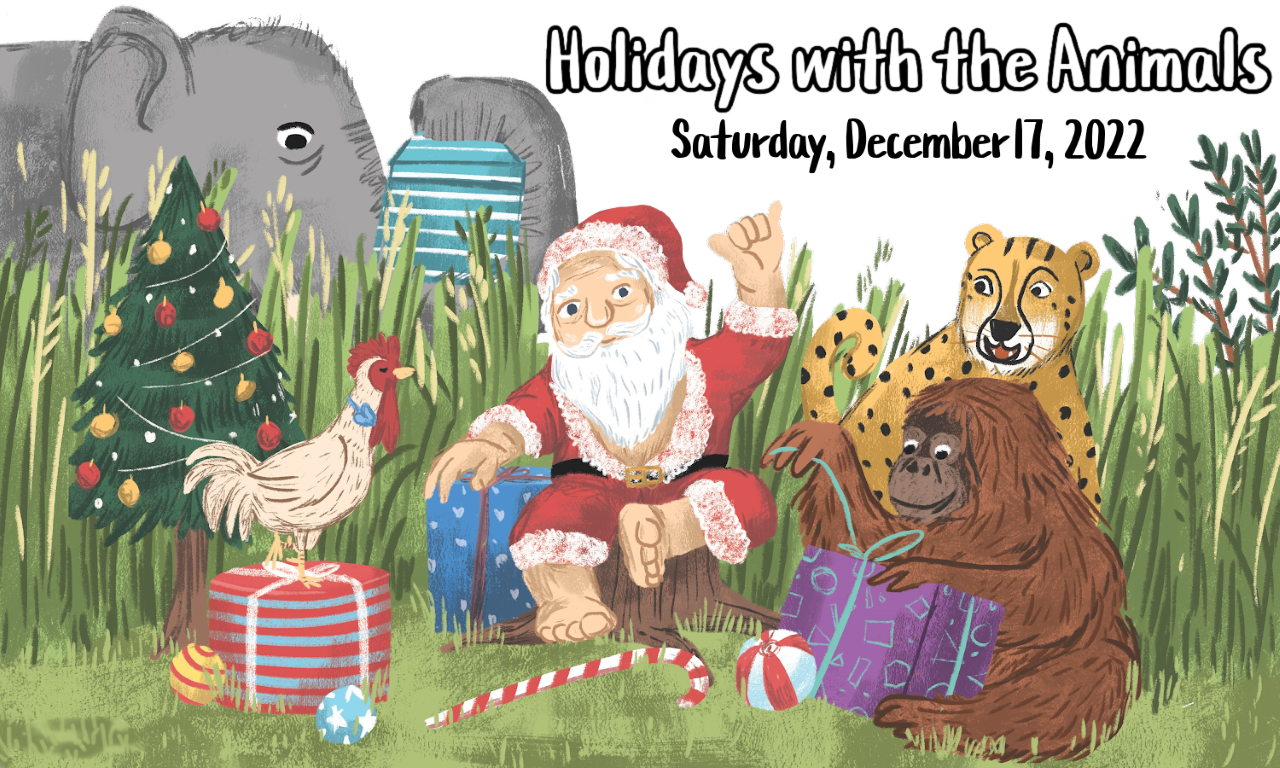 Celebrate the season and watch all the animals enjoy their presents during this year's Holidays with the Animals! After two years of virtual holiday events, the beloved annual tradition is back, live, and in person on Saturday, December 17th. Staff and volunteer elves are busy wrapping gifts, building enrichment, and gathering all the animal's favorite items for this special event. Come to the Honolulu Zoo and join us as the animals dive in, demolish, and devour their holiday gifts and treats.
Included with Zoo admission
Get in the holiday spirit before the big day!
Rewatch our past Christmas with the Animals celebrations!!