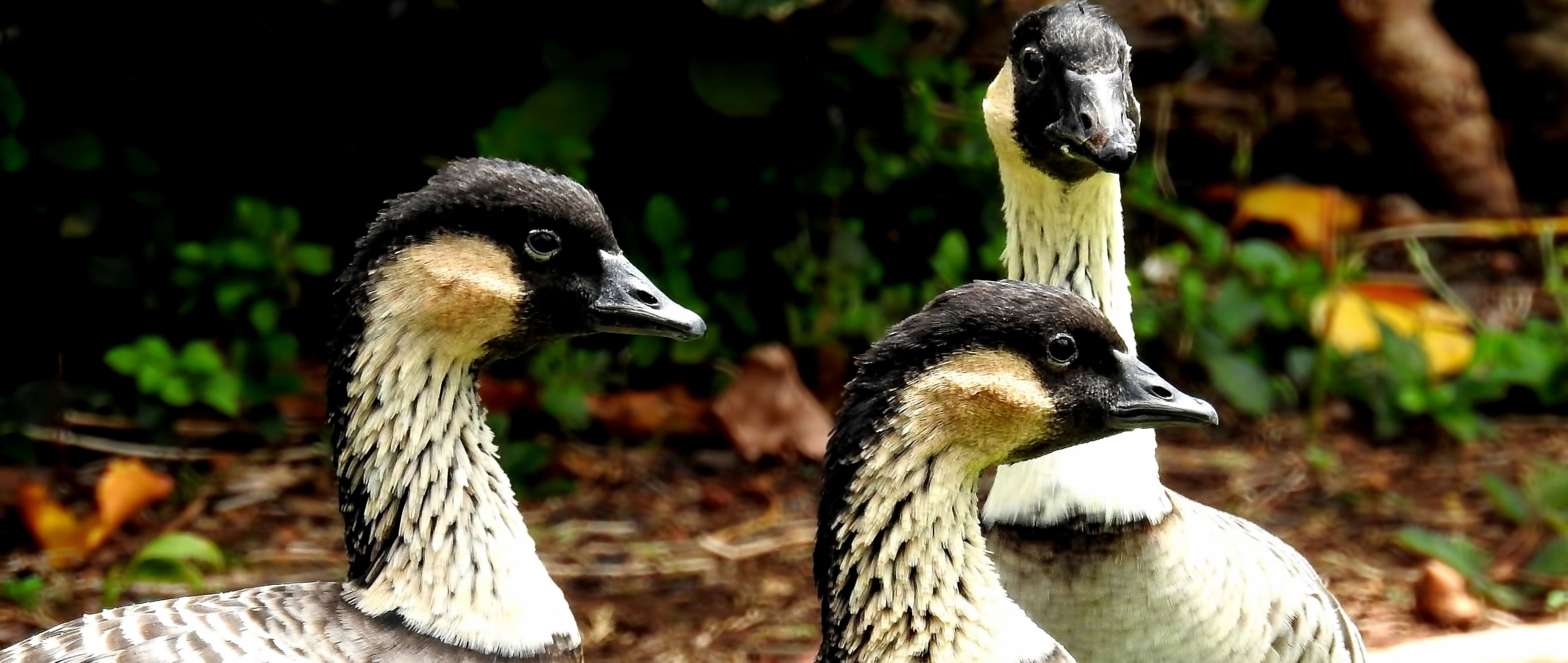 As the Honolulu Zoo moves forward with its plans for re-opening to the public, we are excited to host another Members-Only Preview. We hope that those of you who were unable to join us last week will be able to this time. Your participation in this special event will allow us to reintroduce the animals to guests in a methodical, safe and responsible manner while gathering your valuable impressions of the evolving zoo experience.
This event is exclusively available to current Honolulu Zoo Society members.
Members must show their membership cards or a receipt showing your membership purchase in order to be admitted.
Space is limited.
This three-day event will run during modified hours on May 22, 23, and 24 (Friday through Sunday). Honolulu Zoological Society members are invited to enter from 10 a.m. to 2 p.m., with entry based on availability. There will be no entry after 2 p.m., and the zoo will close at 3:30 p.m. each day.
The zoo is home to our animals, so to ensure their continued safety, as well as the safety of their guests (you) and our dedicated staff, there are important house rules to follow, including:
Face coverings are required by all zoo guests.
The zoo has also been modified with directional arrows and instructional signs to provide for social distancing.
Some areas of the zoo such as high-touch experiences and areas difficult to regularly sanitize, will remain closed until further notice.
Please respect all closed sections, and barriers as well as boundaries around our primate and big cat areas.
For your own comfort we strongly recommend that you bring an umbrella, a hat, water and apply sunscreen.
Prior to your visit, please review the Honolulu Zoo House Rules and map where you will find additional details via the buttons below.
We thank you in advance for being mindful of all rules while in the zoo. We ask for your understanding and patience as we consider ways to re-open responsibly, with the health and safety of our animals, staff and guests in mind.
The zoo may stagger entry to prevent crowding and allow for social distancing. Please anticipate longer wait times.
In order to be admitted you must show your membership card. Memberships are non-transferable. There will be no substitutions for cardholders. All membership levels are limited to the member and their included children only. All children must be accompanied by an adult member. For this special event we are not able to accommodate guests. [Exception: Members at the Gharial Supporter, Orangutan Benefactor, and Lion Director levels may invite up to two additional guests per member.]
In order to facilitate contactless transactions, all sales and renewals of memberships are only available online.
Parking is $1.50 per hour in the zoo parking lot. The machines do NOT give change.
A post-visit survey will be sent out after these preview visits. We ask that all of you please fill out a short online, mobile-friendly survey upon completion of your visit. Your participation and feedback will help to improve our operations to make everyone's visit to the zoo a safe and enjoyable one.
We look forward to seeing you and hope you have a fun and educational time as you visit the zoo during this Members-Only Preview!
Mahalo for your support.
Not a Member? Join Today!
This special preview event is open to members only.
If you're not currently a member, sign up online today and bring proof of purchase with you to the preview event for entrance.